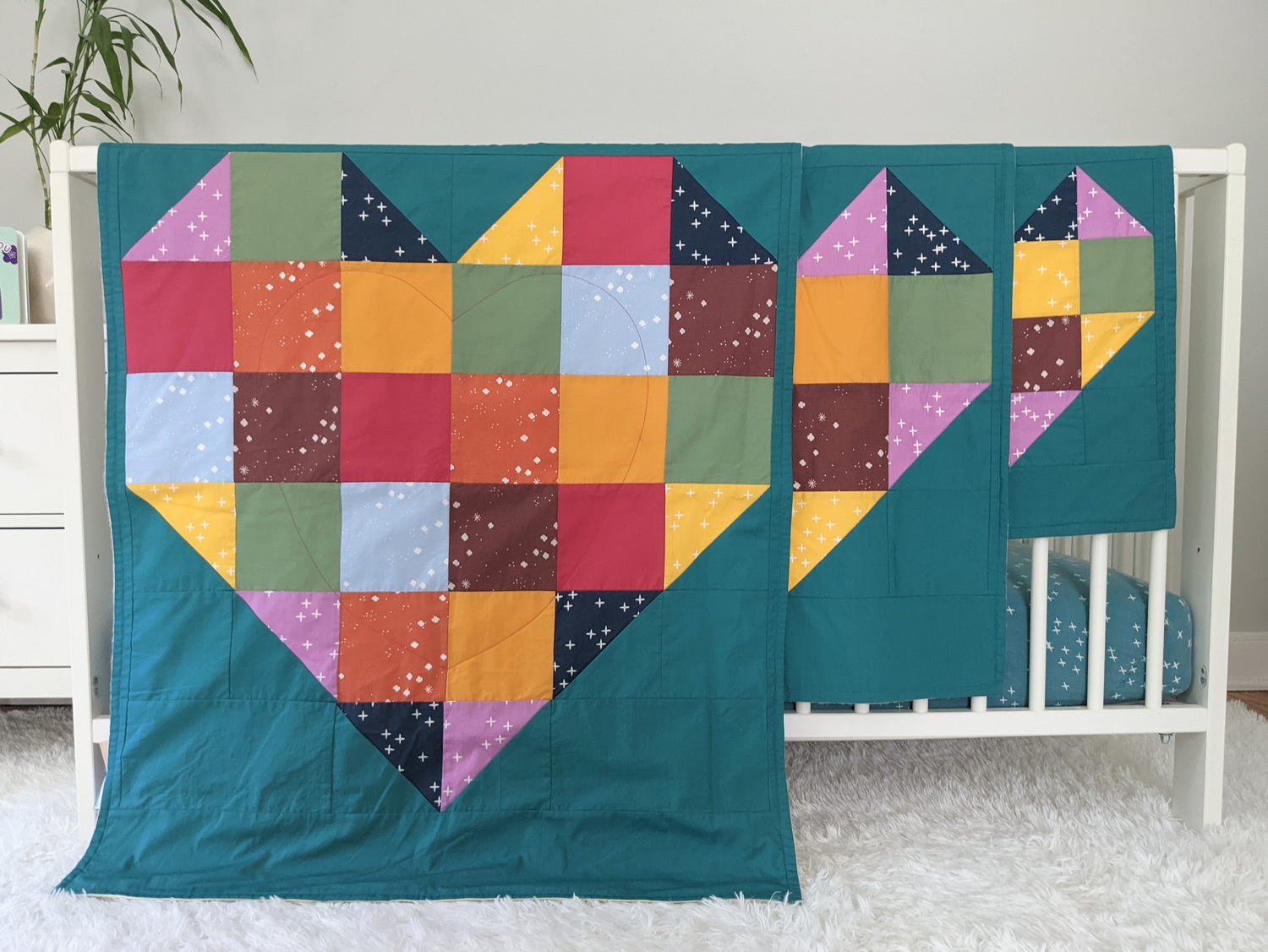 peipei 被被
blankie in Cantonese
our organic patchwork quilts come with a book or card filled with wishes from a baby's village
peipeis are handmade in Brooklyn, NY and are made with 100% organic cotton
All Peipeis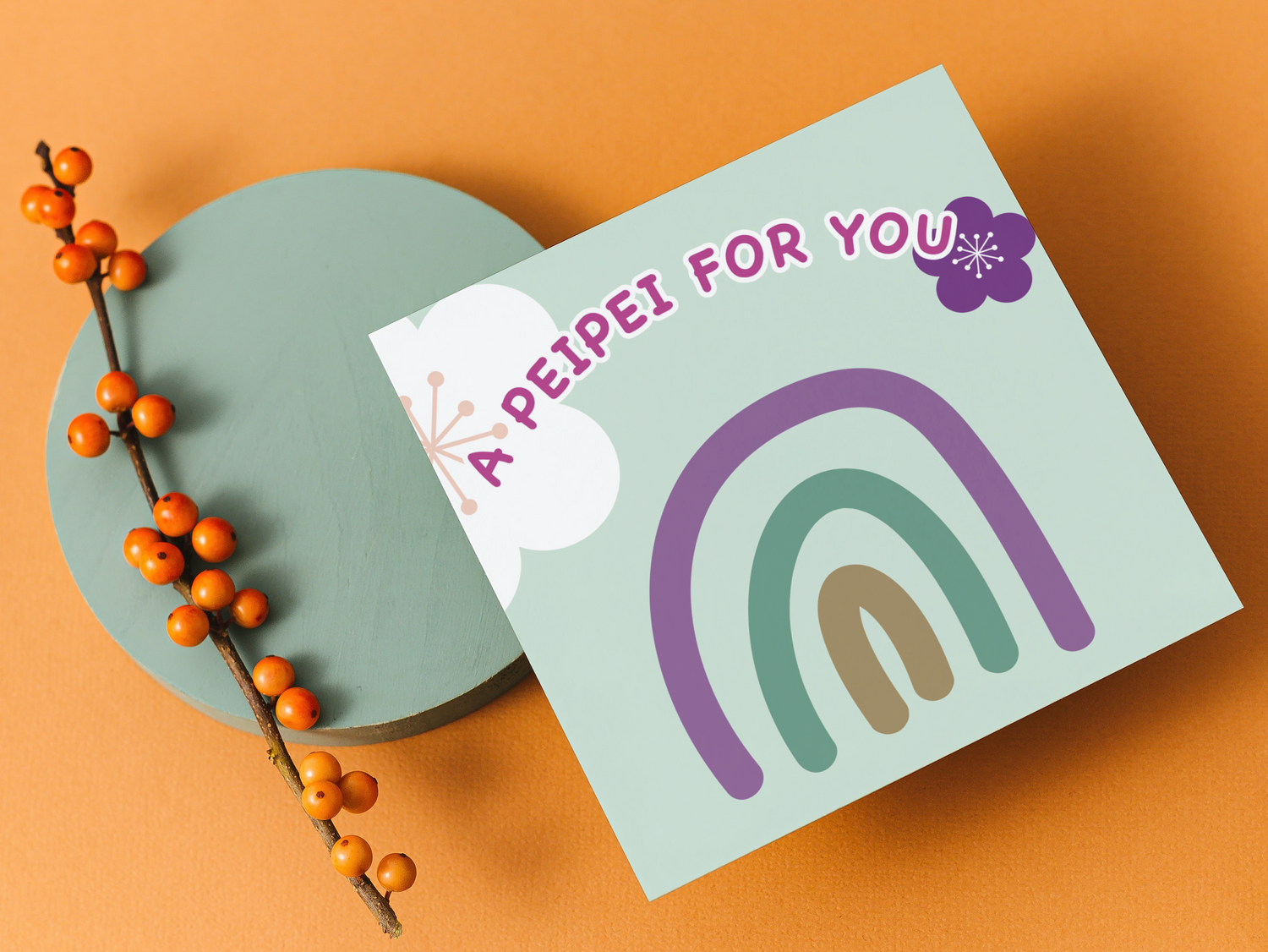 Peipei + Card
our eco-friendly cards are made from 100% recycled paper and printed using plant-based toners
add a gift message for free!
In Stock Peipeis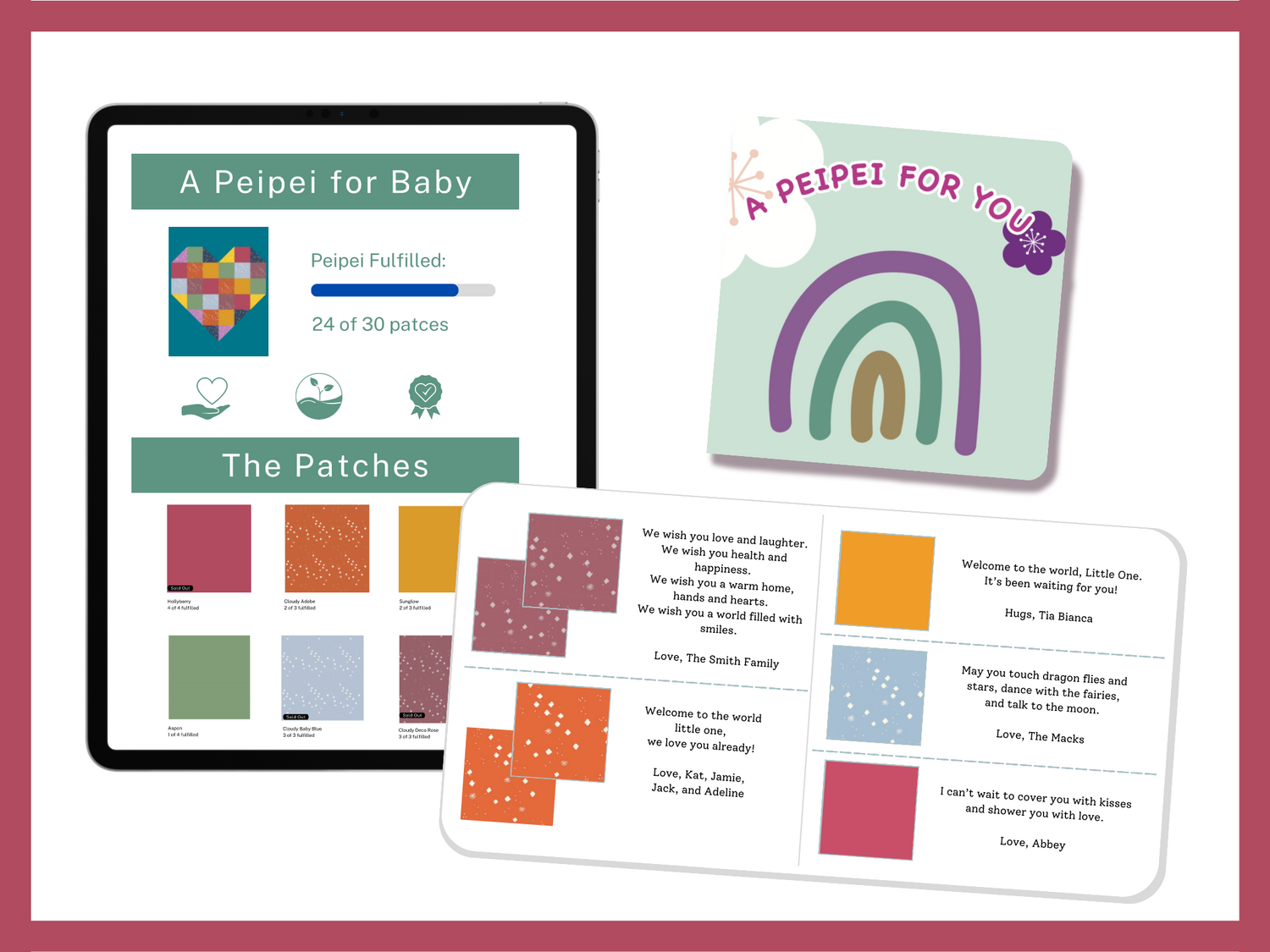 Peipei + Webpage + Book
friends and family contribute to a peipei's purchase by buying patches and submitting wishes
your peipei's personalized webpage streamlines the process for you!
once peipei is fulfilled, we compile the wishes into a custom, USA-made keepsake board book
Group Peipeis
3 Watch peipei get funded
the progress bar will update as patches are purchased & wishes are collected
4 Wait for peipei's arrival
we'll need 2-3 weeks to create your book & ship your peipei
Collapsible content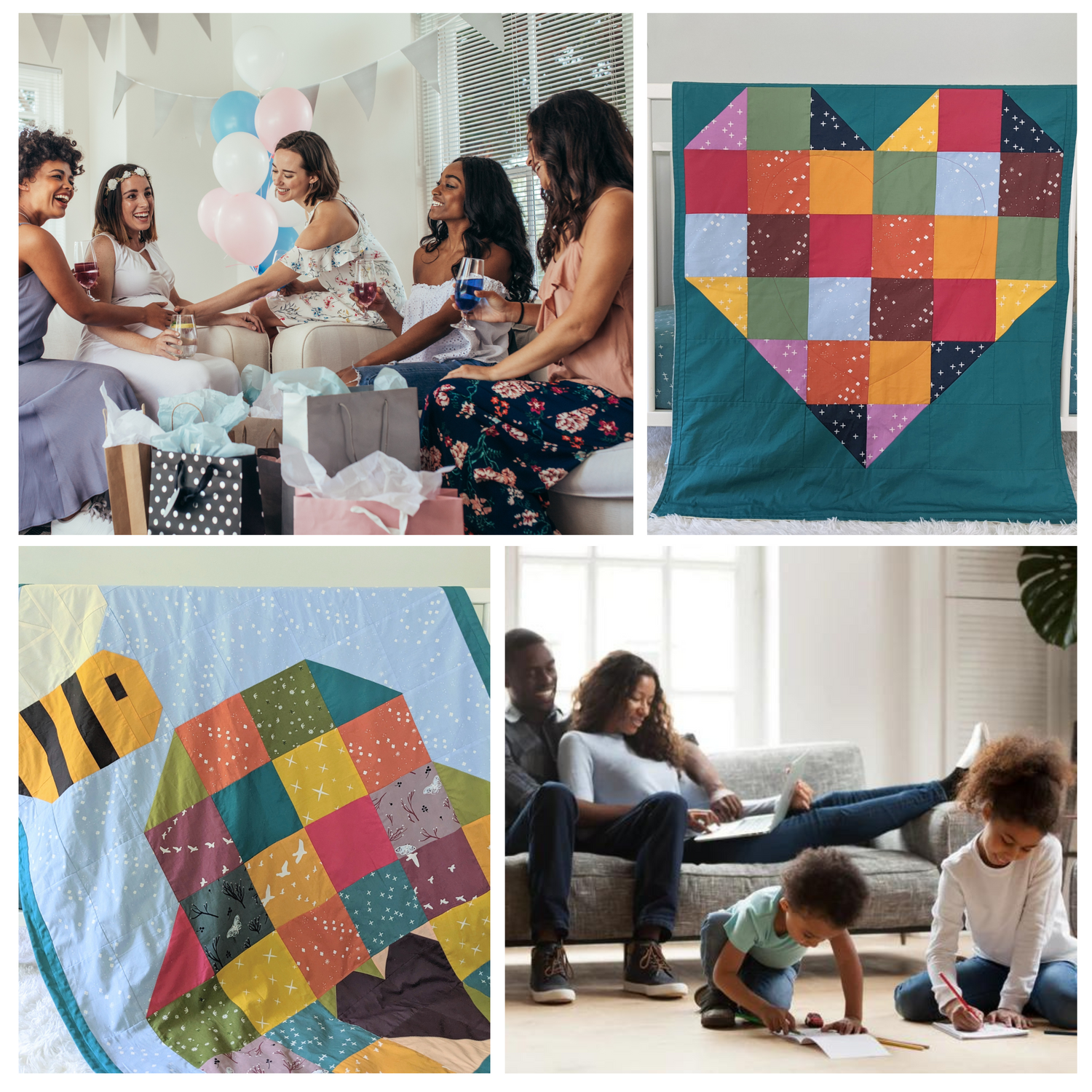 A Baby Shower

Your sister-in-law is pregnant and you're going to be an aunt! You're hosting her Baby Shower and want to present her with a group gift.

You find a peipei that will perfectly match the baby's nursery and reserve it by paying the $25 deposit. On the invitations, you add the line "In lieu of cards, please contribute to Baby's peipei and submit a wish." You include the peipei's webpage address along with registry information.

The peipei and book arrive in a gift box. You present the peipei to the mom-to-be and when she realizes that the book is filled with wishes from her loved ones, she is overcome with joy.

You've totally secured your spot as the best aunt ever!
Your Workplace Family

Your work husband and his husband are expecting a baby! They've been collecting baby items for a year and ask that you don't go overboard with a gift. Ha!

You purchase a peipei midi with a card and secretly pass them around the office. Everyone comments how soft and snuggly the peipei is and enthusiastically contributes money and signs the card.


You and your work family present the expectant fathers with the peipei. As they're reading the messages in the card, the realization that their baby is already loved has them speechless. They're glad you didn't listen to them!
Your Third Baby

You're expecting your third child and even though you have everything you need, loved ones have requested a registry.

Instead, you pick out a peipei and email the crowdfunding link to family, friends, and neighbors. You also share the link over social media and everyone is thrilled to be involved!

Now all you have to do is sit back and put up your swollen feet while Baby's loved ones contribute to a meaningful gift!
Anyone in Your Village!

Peipeis aren't just for babies! Celebrate milestones such as 100 days, first birthdays, baptisms, high school graduations, and more!
Reasons to Love Baby Peipei
Made by Hand

Our peipeis are not mass-produced but made one-at-a-time by our children's nainai, or paternal grandmother, a master seamster

Organic and Eco-Conscious

Made with 100% organic cotton that is printed with low-impact dyes, you can feel good about giving this gift to your village's youngest members

C.P.S.C. Certified

Peipeis and board books meet and exceed Consumer Product Safety Commission safety requirements
Collapsible content
peipei 被被 • /pāy pāy/

1. blankie in Cantonese

2. a patchwork quilt inspired by baijia bei that comes with a book or card filled with wishes from a baby's village
bai jia bei 百家被 • /bī jə bāy/

1. one hundred families quilt

2. a beautiful Chinese tradition whereby family, friends, and village members contribute fabric to make a two-layered quilt for a new baby