A Peipei for Mrs. Richardson
peipei 被被
/pāy•pāy/ noun
1. blankie in Cantonese
2. a gift from a village that comes with a keepsake book filled with messages
Made by Hand

Organic and Eco-Conscious

CPSC Certified
The Process
Welcome to Mrs. Richardson's peipei's webpage!
Since Mrs. Richardson is retiring at the end of this year and our children will be her last students, we will surprise her with a very special present: a group-gifted quilt!
The handmade quilt, or "peipei," will feature a bee (her favorite!) and a beehive which is made up of 22 squares, one for each student.
How to Contribute:
Browse the beehive fabric below and click on your child's favorite
Write a wish, message, quote, or anything you want to share with Mrs. Richardson
Purchase! Confidential financial assistance is available:
| | |
| --- | --- |
|  Click to apply to cart | Click to apply to cart |
Included with this Gift:
PEIPEI:
a throw-sized patchwork quilt. The final design will be determined by the students' fabric selections
BOOK:
a durable keepsake board book containing each student's message
ZACKARIAH'S PEIPEI: 
a peipei for Mrs. Richardson's grandson, Zackariah, using matching fabric. A card with a gift message will be included
Thank you for contributing to Mrs. Richardson's peipei ♡
Please contact me if you have any questions
-Kimi
Hunter's Mom and Owner of Baby Peipei
Learn More about Baby Peipei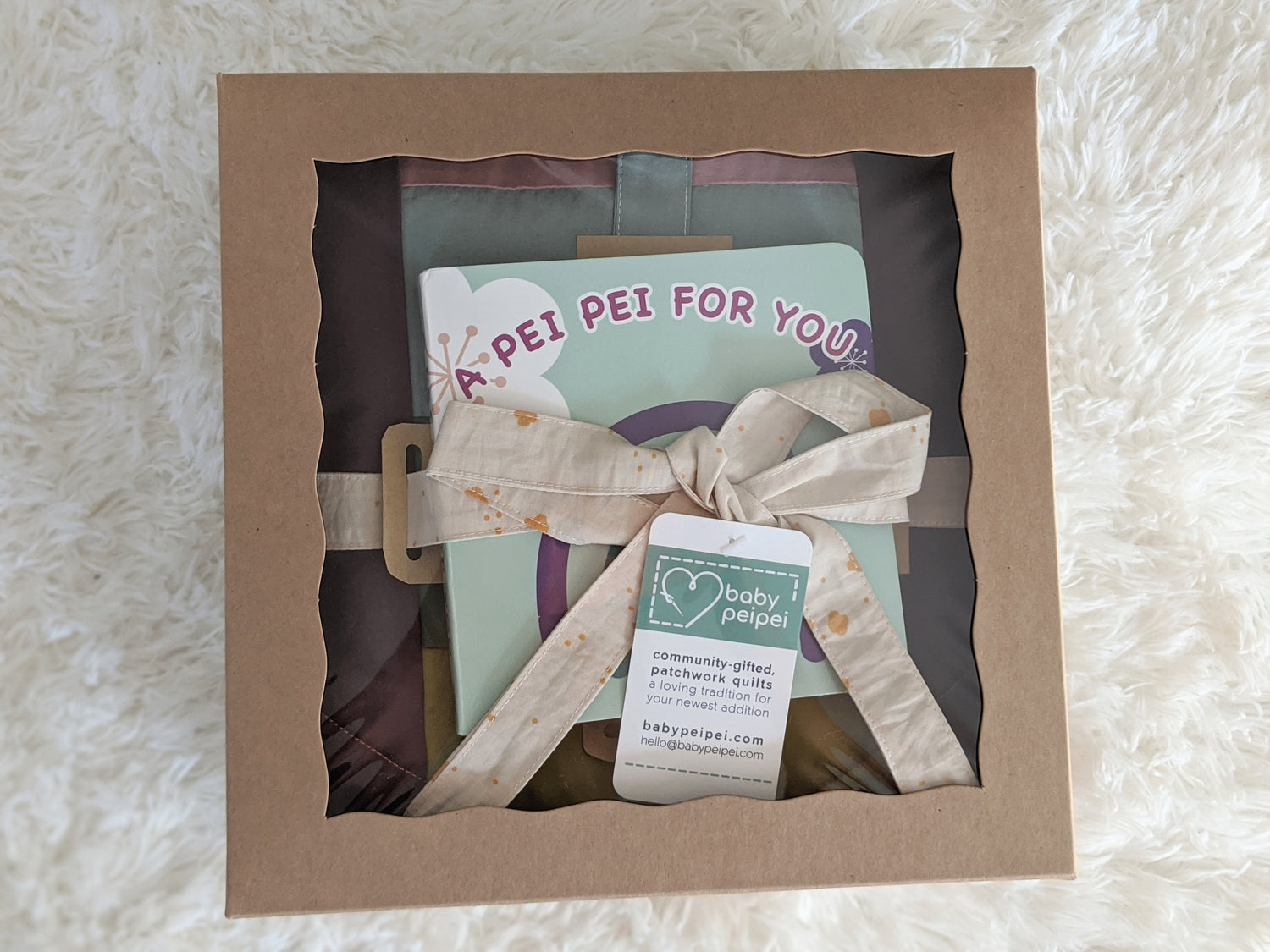 It takes a village
From Baby Peipei: Our children's nainai (paternal grandmother) taught us about a Chinese tradition called Bai Jia Bei whereby family, friends, and village members contribute fabric to make a quilt for a new baby.
This idea of a community-gifted quilt has inspired us to create patchwork peipeis and have Baby's loved ones crowdfund them by purchasing the individual fabric patches.
About Us
Love you can feel
What makes a peipei so special is the uniqueness of each person's love. When a patch is purchased, each village member is asked to leave a special message for Baby.
These messages are incorporated into a board book that can be read and cherished forever.
Peipeis in Action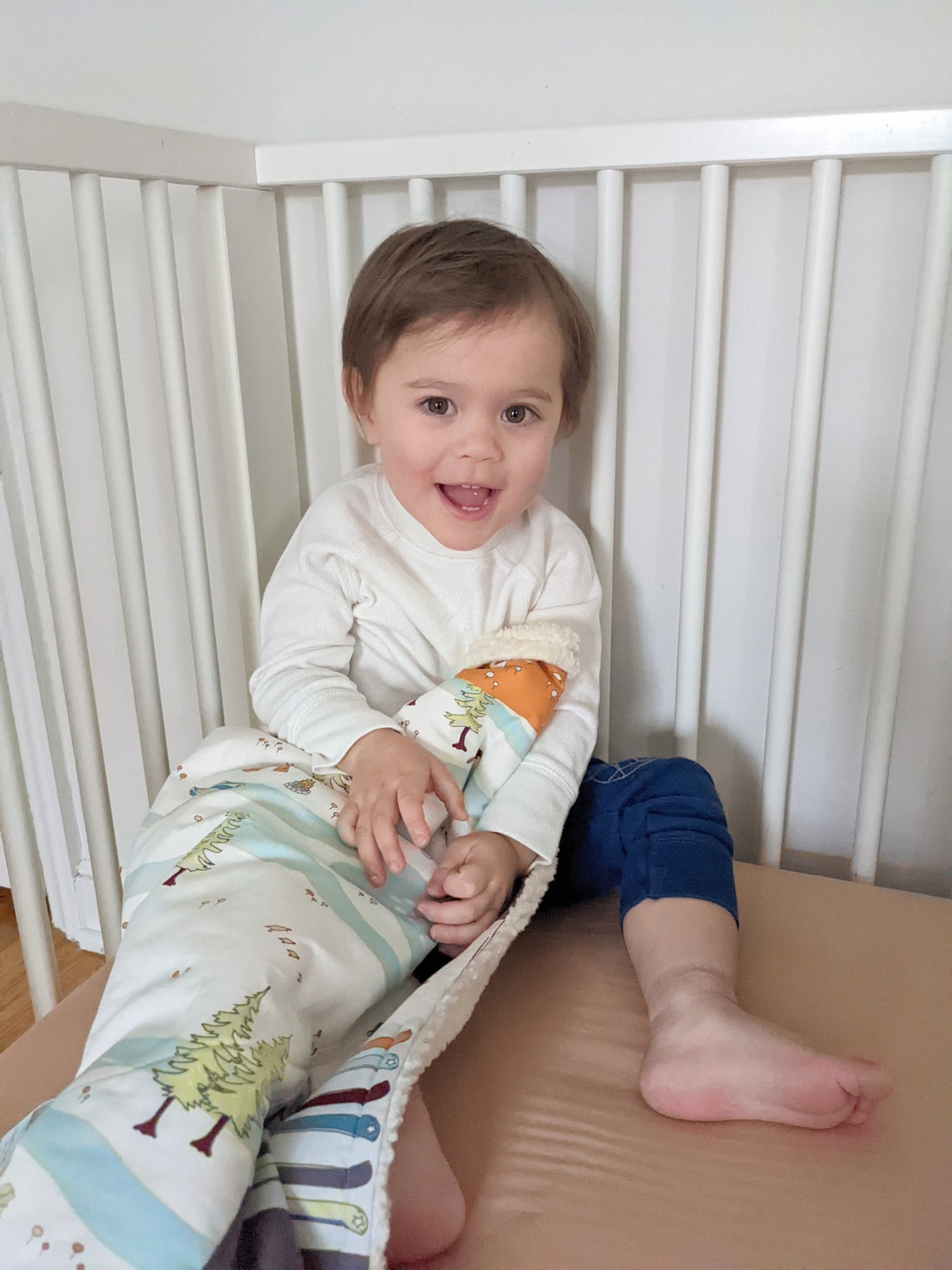 Treasured for a lifetime
All peipeis are handmade in Brooklyn, NY by NaiNai who has decades experience as a seamstress.
We chose soft poplin for the patchwork top and cozy cotton Sherpa for the backing. All fabrics we use are 100% organic cotton.
The professional craftwomanship and high-quality materials produce a blanket that will embrace the recipient for life; from tummy time to fort building and beyond!
Browse our Collections