A Peipei for Baby Rose Lynn
FULFILLED!
%}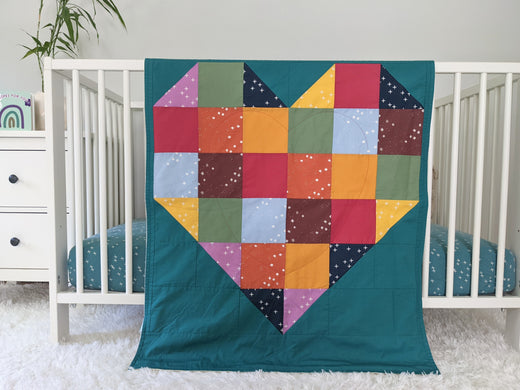 30 of 30 patches
peipei 被被
/pāy•pāy/ noun
1. blankie in Cantonese
2. a gift from baby's village that comes with a keepsake book filled with messages
Made by Hand

Organic and Eco-Conscious

CPSC Certified
The Process
Welcome to the crowdfunding page for Rose Lynn's peipei!
Molly Hennessy-Fiske and Jeffrey Moran have welcomed Baby Rose Lynn into the world! Let's help by sending a cozy peipei laden with messages of community support
This quilt was inspired by the Baijia Bei tradition; a beautiful Chinese tradition whereby village members contributed pieces of fabric so a quilt for a new baby could be made
Please consider contributing to their baby's peipei by purchasing a patch and sending a wish!
How to Contribute:
Browse

 

the fabric above and click on your selection  
Write

 

your wish, message, quote, or anything you want to share with Baby
Gifts Included:
Peipei: a handmade, organic patchwork crib quilt
Book: a durable keepsake board book into which everyone's messages, alongside pictures of the fabric, will be compiled
Thank you for being a part of Molly, Jeffrey, and Baby Rose Lynn's village!
Learn More about Baby Peipei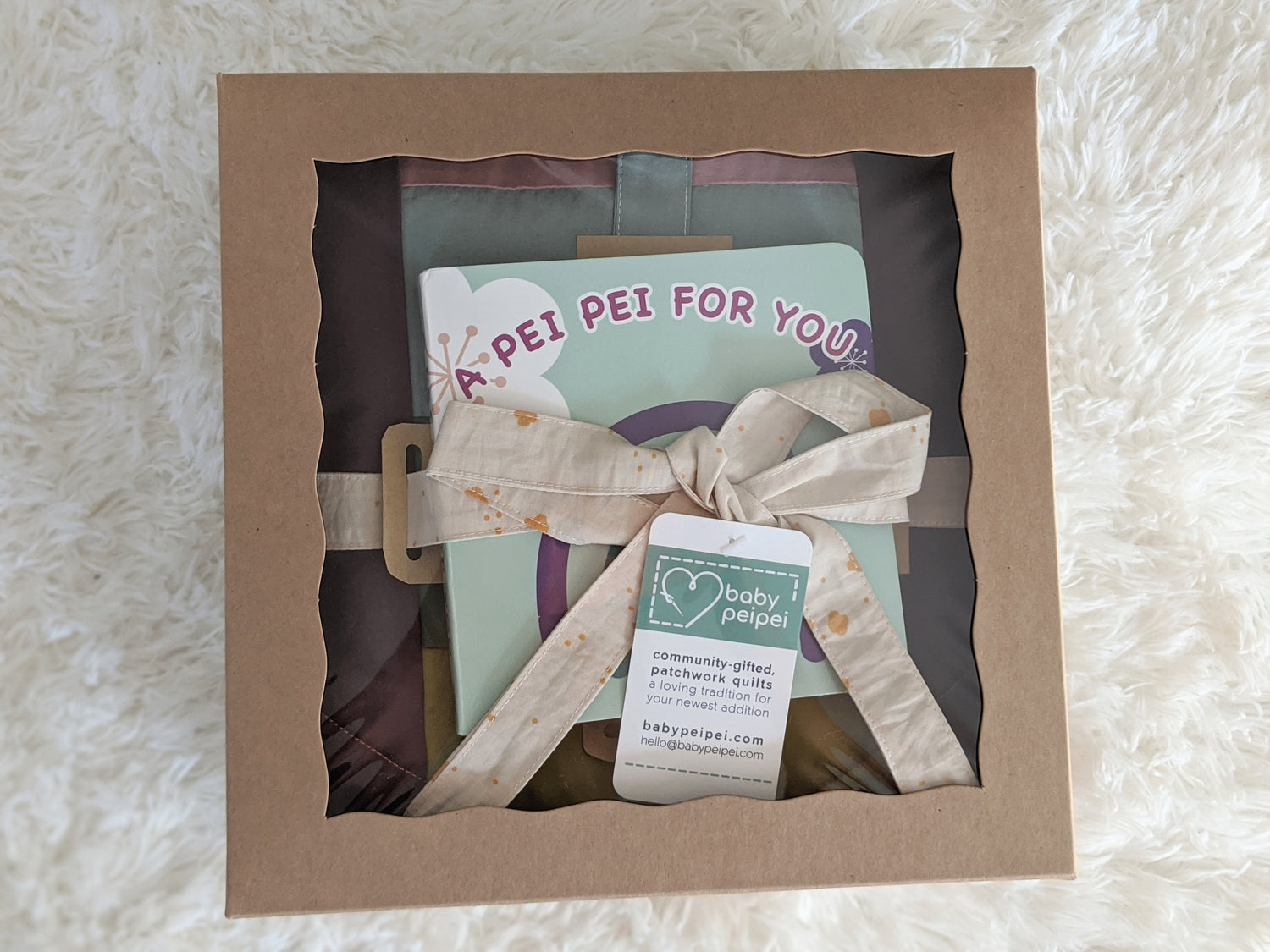 It takes a village
From Baby Peipei: Our children's nainai (paternal grandmother) taught us about a Chinese tradition called Bai Jia Bei whereby family, friends, and village members contribute fabric to make a quilt for a new baby.
This idea of a community-gifted quilt has inspired us to create patchwork peipeis and have Baby's loved ones crowdfund them by purchasing the individual fabric patches.
About Us
Love you can feel
What makes a peipei so special is the uniqueness of each person's love. When a patch is purchased, each village member is asked to leave a special message for Baby.
These messages are incorporated into a board book that can be read and cherished forever.
Peipeis in Action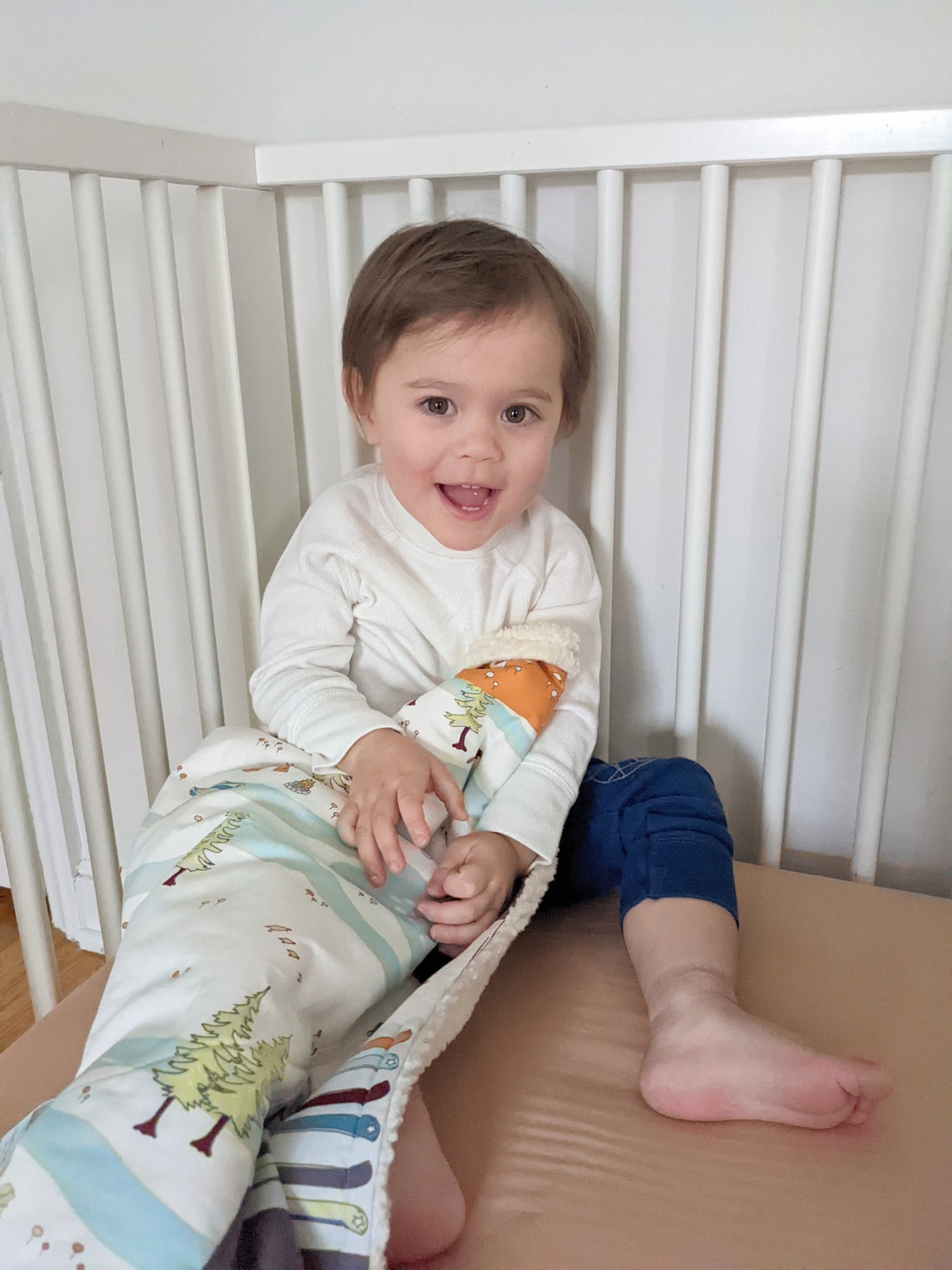 Treasured for a lifetime
All peipeis are handmade in Brooklyn, NY by NaiNai who has decades experience as a seamstress.
We chose soft poplin for the patchwork top and cozy cotton Sherpa for the backing. All fabrics we use are 100% organic cotton.
The professional craftwomanship and high-quality materials produce a blanket that will embrace the recipient for life; from tummy time to fort building and beyond!
Browse our Collections